Depression and suicide linked to air pollution in new global study
Nieuws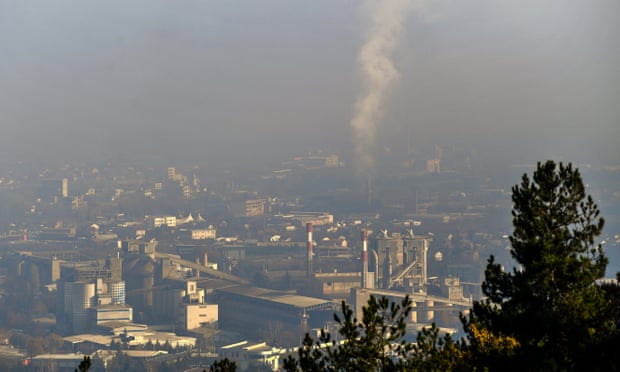 Skopje in North Macedonia is Europe's most polluted capital city according to the WHO. New research suggests links between air pollution and mental illness. (foto: Georgi Licovski/EPA)
Datum: 7-5-2023 Guardian
People living with air pollution have higher rates of depression and suicide, a systematic review of global data has found.
Cutting air pollution around the world to the EU's legal limit could prevent millions of people becoming depressed, the research suggests. This assumes that exposure to toxic air is causing these cases of depression. Scientists believe this is likely but is difficult to prove beyond doubt.
Revealed: air pollution may be damaging 'every organ in the body'
The particle pollution analysed in the study is produced by burning fossil fuels in vehicles, homes and industry. The researchers said the new evidence further strengthened calls to tackle what the World Health Organization calls the "silent public health emergency" of dirty air.
lees artikel/document (opent nieuw scherm/tabblad)
Deel dit bericht
pageviews: 61